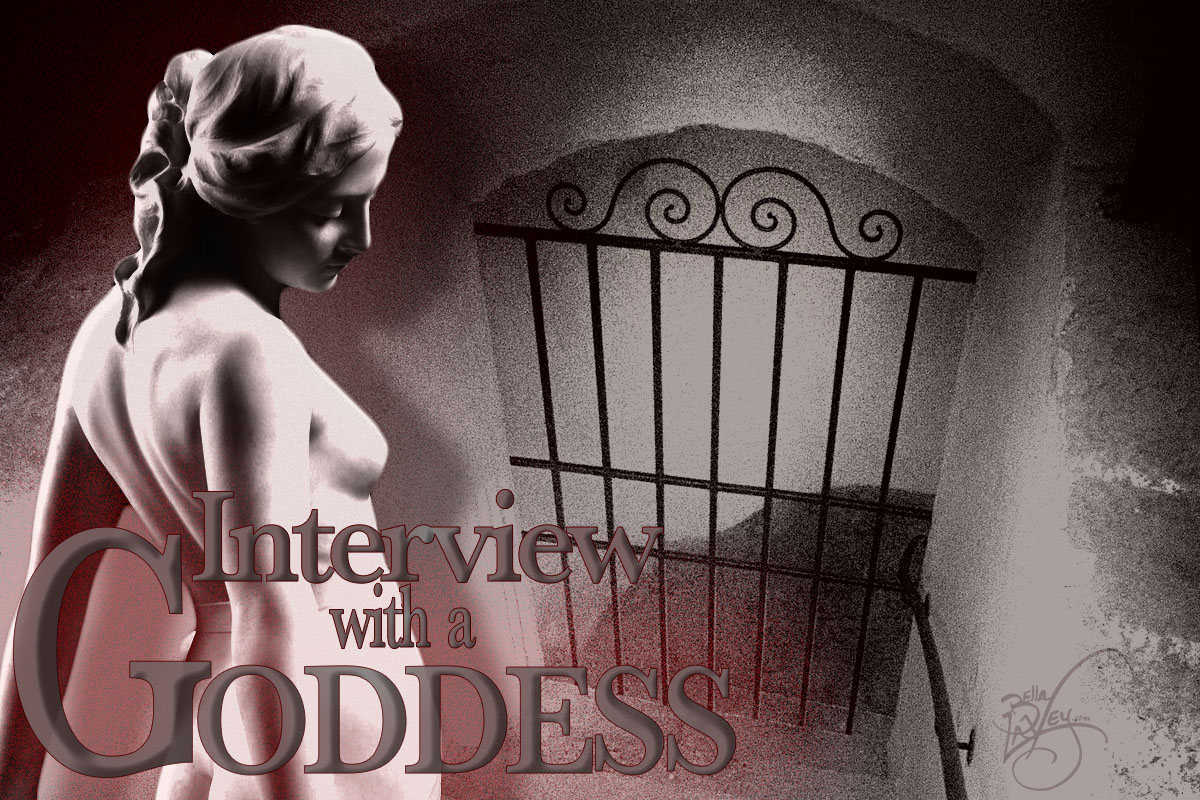 Allow me to introduce you to one of the most brazen, bodacious and beautiful women I know. This is the articulate Amazonian, Goddess Severa. She is a dominatrix par excellence.
Bella LaVey: How did You get started in the business? How did You discover the world of BDSM?
Goddess Severa: I got started in the business when I moved to NYC on a whim about…17 or 18 years ago. I had just finished playing professional basketball in Europe when I was asked to be a guest on an episode of Maury Povich about opposite attractions. And I just decided to stay in the city. I have a degree in criminology and interviewed at various departments in the city, but no one was hiring. So, one day I was flipping through the yellow pages when I came across a full page ad for Domination. I was immediately struck with the thought that it was something I could do. Ever since I was a little kid I knew I was kinky, but I didn't really have an outlet for it (other than whipping other kids' bare bottoms with branches and the usual wrestling stuff). I called The Taurel Institute, and the legendary Ava Taurel answered. I asked Her if She needed any more Dommes and She said She didn't- at which point I said, "Did I mention I'm 6'5"?" And She immediately told Me that I must come right away. I consider Myself fortunate, because She took Me under Her wing and introduced Me to the upper echelon of clients as well as academics, poets, porn stars, and directors. She was amazing.
[symple_column size="one-half" position="first" fade_in="false"]
BLV: How long have You been a Dominatrix, and how have You evolved professionally over the years?
GS: I've been a Domme for about 15 or so. I started out with Ava, then worked at a commercial dungeon and then finally I became Self-employed. As far as My evolution, I keep adding more things to My Domme toolbox- like attaining a black belt in Brazilian Jiu-Jitsu. Also, over the years, I've become more and more of a Domme. I was a Domme when I was younger but somehow I feel that I really embody the Dominatrix now. I have also become less tolerant of any bad behavior from My playmates and I turn plenty of people away. It's really a luxury for Me to decide with whom I play- something that I didn't control when I first started.
[/symple_column] [symple_column size="one-half" position="last" fade_in="false"]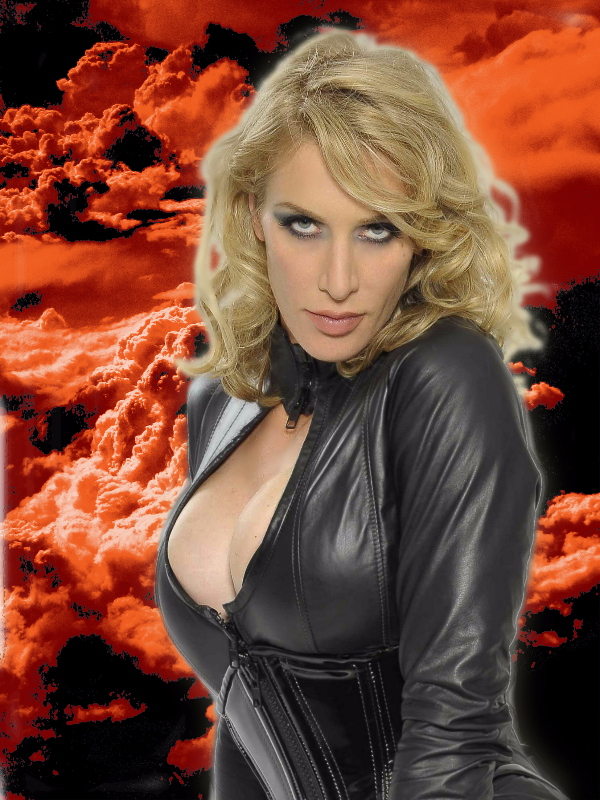 [/symple_column]
BLV: Can you tell us something about Yourself that would surprise us?
GS: I dote on My little dog. He goes everywhere with Me, sleeps with Me, goes to movies with Me. He is a rescue that I didn't intend to adopt, but a classmate sort of dumped him on Me and he's been in My life ever since.
BLV: Do You have any advice for women who may be considering a career as a Dominatrix?
GS: I would not recommend becoming a Dominatrix. Unless there is something that really sets her apart from others, the market is just too saturated to make a living in this business. As much as the industry has given Me, there are many bad things about it that give Me pause.
[symple_column size="one-half" position="first" fade_in="false"]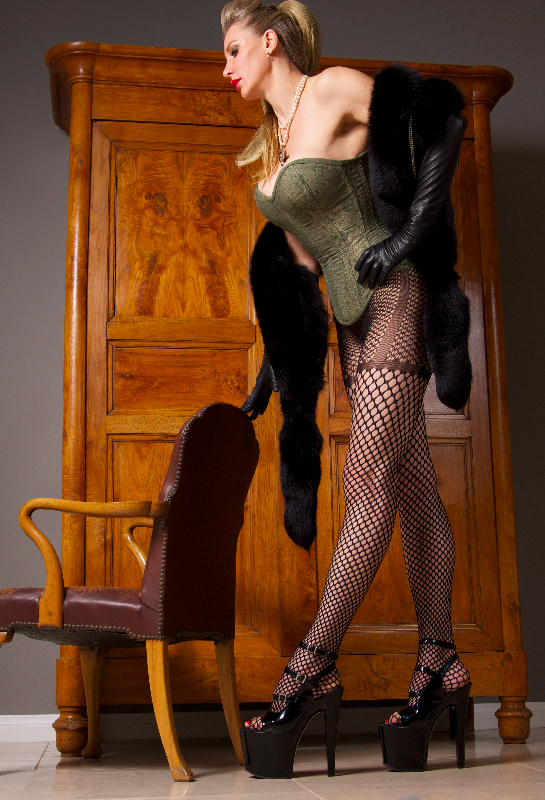 [/symple_column]
[symple_column size="one-half" position="last" fade_in="false"]
BLV:50 Shades of Grey brought SM to the mainstream. Do You think it has had any influence on society in becoming more accepting of this profession? Has it had any influence on Your business?
GS: No. People are judgmental. It's not something to bring up at dinner parties. It's still very much something to keep under the radar…though I'm very much out there on the web. I've experienced some unfortunate backlashes because of it- in school, jiu-jitsu etc. The majority of people are uneducated about it and they gossip: they think that sex is involved and they will cast aspersions on you. You need to be thick-skinned and know why you're doing it. This is My way of making the world a better place.
[/symple_column]
BLV: Is there anything You have learned in the "lifestyle" of BDSM that has surprised you? Any ah-ha moments or life-lessons you have received you'd like to share?
GS: It's taught Me to treat all with kindness and respect- maybe that sounds strange from a person who does beat people down- but I do love My little playmates. And I've learned that amazing sexuality has nothing to do with the way a person looks. I continue to be surprised and impressed by the many forms of sexuality and it still continues to interest Me after many years in the industry.
BLV: I love how You own and claim your Amazonian stature. It's empowering. I think women everywhere can learn from You, that sexy is a state of mind. Any thoughts?
GS: Whoever you are, whatever you look like, someone out there will love you for you. If you're confident with yourself, people will be attracted to you. I'm not the typical petite, feminine girl, so I had to learn how to "own" My body. I wouldn't trade places with anyone. If you can get to that place, you're on your way to happiness and sexiness.
BLV: We met in Manhattan over 15 years ago. Both of us have had a long career in the sex industry. Do You see Yourself transitioning out of the work now as You get older?
GS: Who's getting older? Not Me! I still look amazing, feel good, and continue to update My kink website GoddessSevera.com every week. I've had it for 15 years now and I love how it's like a picture book of My kink-life. So, I think I'm a lifer! I quit for two years, but I found that I really missed being in the dungeon. I really do enjoy it. As time goes on, I'll curtail some of the physical stuff and replace it with other forms of play. But I fully envision being a sexy, older Domme. However, I do think it's important to do other things in life. I'm not just a Domme. In the last 15 years I've also attained three degrees, I've traveled around the world, and I've been involved with competitive sports. I'm a multi-dimensional person and My time in the dungeon does not define who I am- it's just something I do in addition to many other things.

www.BellaLaVey.com