Do you have difficulty asking for the type of touch you want? Do you allow your partner to touch you in ways that don't feel right for you? Do you struggle to set boundaries around touch?

[symple_column size="one-third" position="first
" fade_in="false"]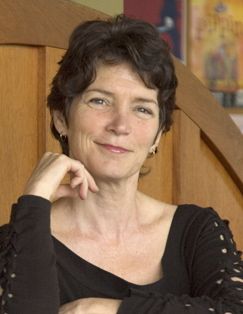 [/symple_column]
[symple_column size="two-third" position="last" fade_in="false"]
Check out one of my favorite sex and intimacy coaches, author Betty Martin, creator of The Wheel of Consent. In its four quadrants it shows the difference between giving and receiving touch. She has free videos explaining the wheel on her website. Betty really knows her stuff.

She's a sweet and sharp lady and a brilliant teacher. I first encountered her at Betty's Like a Pro Workshop several years ago. Imagine professionals investing their time and money to learn the subtle differences of touch and consent! Hum… maybe we do take our jobs seriously after all. I for one can tell you it was money well spent. I'm thrilled she is now sharing this information with the general public.[/symple_column]
I believe all beings would benefit from understanding the Wheel of Consent. Everybody has been touched in ways we did not want or like when we were children. This has conditioned us to put up with receiving touch we secretly resist. Many people allow what I call, "taking touch" letting their lover touch them in ways they do not wish to be touched solely to please their lover. This wreaks havoc on their nervous system and denies their lover the opportunity to give them what they desire.
Betty explains that just because you are on the receiving end of touch doesn't mean it's a gift. It simply means something is happening to you or being done to you.
Receiving a gift isn't about who is doing the touching; it's about who the touch is for. Betty takes the practices of giving and receiving apart, so we understand the difference. I highly encourage you to watch the videos on her website and take one of her workshops.
Learning to know your edge, your limits and setting boundaries will increase your generosity with your beloveds as well as help you not to give more than you feel comfortable giving. The simple exercises can have profound results in understanding yourself and the art of giving and receiving touch.