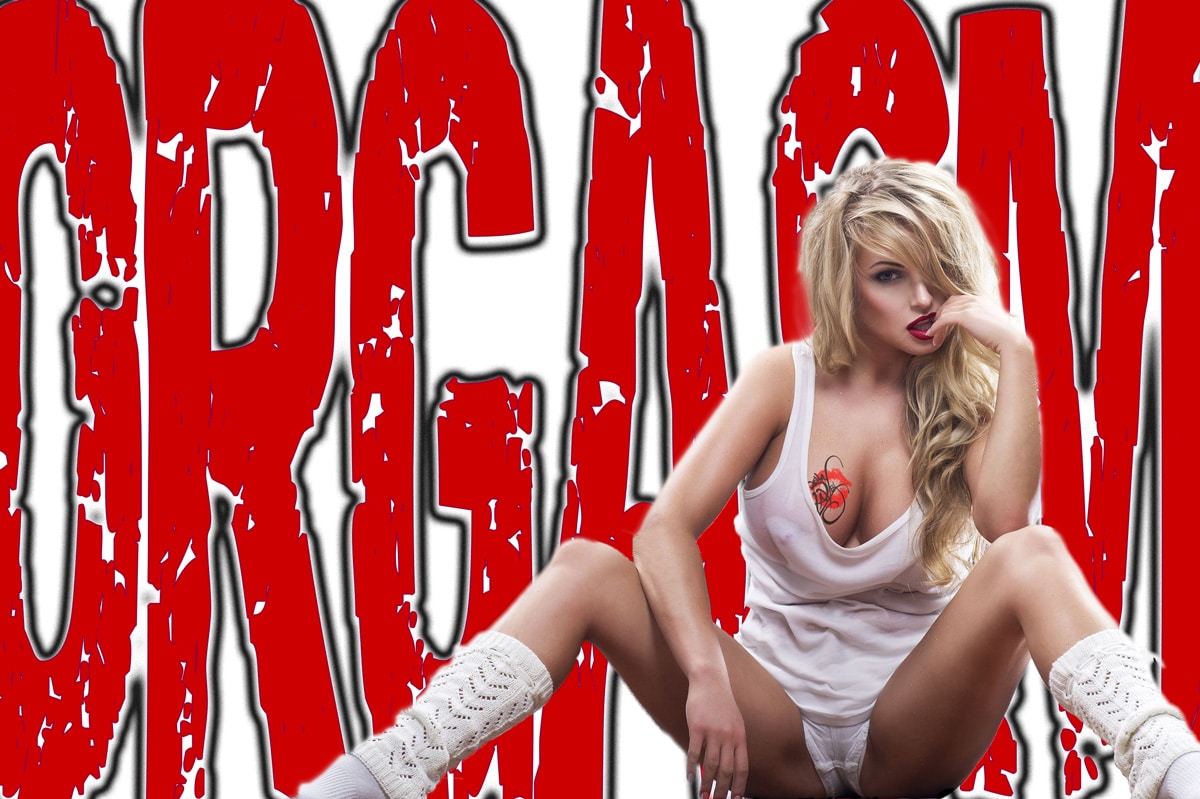 I've wanted to write a blog for a long time on women's sexual pleasure but everything you need to know is in Women's Anatomy of Arousal by Sheri Winston.


Honest to Goddess, if you don't already have it, go get this book; it's the Holy Bible of women's pleasure. Buy extra copies and give them to your best friends, tell everyone you know, especially your lover(s.)


What makes this book so special is it's not only designed to teach women about their bodies and the EPIC orgasmic states they can experience, but it also has hot tips for the guys so they can join us on the journey.
One of the most amazing things I've discovered with regard to sexuality and pleasure is that I keep discovering. I have devoted most of my adult life to helping people sexually express themselves and I'm still learning how to sexually express myself. It's a beautiful evolution.
I've learned that I am shy at times. I've learned it can still be hard for me to tell a new partner what turns me on. I've learned I'm more of a giver than a receiver and it is easy for me to put my partner's pleasure in front of my own. I think this is true for a lot of women. We are nurturers and caregivers by nature. I've learned my pleasure ebbs and flows. And I've learned that I can enjoy just fucking, but my deepest pleasure is connected to my heart.
I didn't begin seriously training in the tantric arts until I was in my 40s. When I learned I was capable of so many different flavors of orgasm I started to experience more of them. 
When I discovered my capacity for vaginal and G-Spot orgasms I was in awe of my pleasure and a bit terrified by it. My pleasure is fucking HUGE! It felt so big I thought it might dismember me. I worried I'd uncap the lid to a volcano of pleasure and be completely obliterated and come emotionally undone.
And yes, at times being the wellspring of such incredible sexual energy and experiencing so much pleasure bowls me over.
You are capable of TREMENDOUS pleasure! But often our sexual energy is blocked by fear, trauma and inhibition. As we remove layers of shame and guilt in our psyche, our bodies respond. As we become less concerned about how good we look in this position and tune into how we feel, the more expansive our pleasure becomes. We can wake up our pleasure centers!
---
Five Tips To Awaken Your Temple
1.  Treat your genitals as sacred. In the ancient Sanskrit language the term for the pussy or female genitalia is yoni. Yoni means "sacred gateway or temple." The corresponding terminology for the male genitalia is the lingam, which means "wand or tool of light."
Listen to your yoni. Always ask her if she is ready to be entered. Treat your menstrual time as magical. Oil her with organic coconut oil. Touch her folds with awe and curiosity. Throughout the day tune into her tremors and desires. If she hasn't talked to you in awhile wake her up and see what she has to say. The yoni cave has a delicate, moist PH environment. Treat it like a sanctuary. Don't put any products in your pussy you wouldn't put in your mouth. 
2. Learn your anatomy! The clitoris or "jewel of the yoni" is more than just a button. It's the capstone of an extraordinary matrix of erectile tissue. The clitoris has a head with a hood, a shaft, and legs. Watch this Ted Talk and become "cliterate." 
The plump, teardrop-shaped mounds on either side of your cave entrance are vestibular bulbs. They get big and puffy when you are aroused. The urethral sponge is a tube surrounding the urethra and clitoral nerve at the roof of the vaginal canal. The G-Spot, a bumpy, ridged area about one inch in diameter, can be found at the base of this tube on the roof. (More on this in Part 2.) On the floor of the cave between the vaginal and anal canals is another sponge full of erectile tissue called the perineal sponge. The clitoris, the sponges, and the vestibular bulbs are your erotic network; they are connected in an amazing sexual matrix designed for reproduction and pleasurable activities.
3. Pet your pussy with love. If you are accustom to hard friction rubbing, back off. The clit responds best to light, rhythmic slippery motion. Be sure to pay attention to the delicate erectile tissue surrounding your clit and discover your G-Spot. 
Sex is not like it looks in the movies. Most women are not obliterated by mind-boggling orgasms the minute a man sticks his dick in her. Over half of all women do not orgasm from intercourse. But, more of us would if we were properly turned on. It's like trying to boil water on low.
I still know women who think there's something wrong with them because they can't cum from vaginal penetration. There is nothing wrong with you! Women need to feel safe and connected in order to bloom into their erotic fullness. Most women wish to be romanced and seduced. But all women need to be aroused!
Come on guys; please don't start with hard pounding or deprive your woman of her erotic potential by going in too fast. Warm her up. Yes, hard sex can be fucking awesome, but only when we are really turned on. If you are pounding your woman before she's hot and bothered, her cervix is still inadequately aroused.
The cervix moves up and down in relationship to a woman's menstrual cycle and her arousal. It will be lower when she is bleeding. And it moves out of the way when she is sexually primed. Wouldn't you rather be pounding her into deep vaginal orgasms than bruising the cap to her womb? Get your groove on and fuck like a lover, not an animal. Tune into your lady's cycle and be sensitive to her needs.
4. Ladies, here's a little Daoist sex magic for you. Warm yourself up by massaging your breasts and breathing into your ovaries. Inhale and pull qi or energy up the back of your spine, sipping it up like water in a straw as you contract your PC muscles. Imagine your ovaries are blowing up like little pink balloons with fresh qi. Keep your tongue on the roof of your mouth as you exhale through the nose and compress your ovaries with vital life force. Visualize them pulsing, glowing and happy. The ovaries are the primary female sex organs; so don't forget to give them a little love. Massaging them in small circles is also extremely beneficial.
5. Relax! All tantric practices connect breath, sound and movement. Everything begins with breath. There is a direct connection between the jaw, throat, mouth and tongue and the muscles of the pelvic floor. Think of a bamboo flute running from one end to the other. Sound and breath practices help open and relax the throat and mouth and the pelvic floor. Less tension equals more pleasure!
Get on the floor on all fours and stretch your body in cat/cow. Try opening your mouth and sticking out your tongue in cow pose. Pulse your PC muscles and feel your yoni awaken. Simple exercises like hip circles and moaning can help us self-activate. Learn to prep your body for sex.
A woman who makes her pleasure a priority feels empowered and juicy. Life force ripples through her. She breathes in love and breathes out pleasure; she is open to her breath and supple in her body. She is an embodiment of the erotic force of feminine energy. This powerful and succulent energy begins to flow through her naturally and she glows from within. She can transmute her abundant pleasure into healing, creativity, and her relationships.
Make your pleasure a priority and watch your world change.
Stay tuned for The Secrets to a Woman's Sexual Pleasure Part 2: Amrita, the Sacred Feminine Fountain, and learn to tap even deeper into the source of your love nectar.

Check Out
every Monday