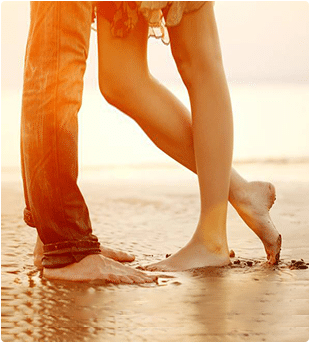 The Intimacy and Attraction Workshop®
January 13th, 2018
Austin, Texas 78745
US$45.00
Location
Temple Shakti
5103 Periwinkle Path
Austin, Texas 78745
For those of you who don't mind walking a block, please park on Fair Oaks or Buffalo Pass. Walk through the carport and follow the signs to the studio. You can't miss it.
Date
Time
7:00pm – 7:30pm meet & greet, 7:30pm – 10pm practice
Overview
The Intimacy and Attraction Workshop® is a set of techniques and exercises for inviting presence, connecting through the heart, and exploring the play of masculine and feminine for strong sexual attraction. This potent set of tools will enable you to accurately, cleanly, and powerfully explore the realms of sexual polarity and heartful connection in your own life and with others. The material serves as a means to radically deepen your personal understanding of your own journey, as well as furnish you with the tools to guide others. This evening practice has limited space and welcomes both men and women, singles and couples. We attempt to ensure equal numbers of men and women in the workshops for cohesive practice forms. You will be relating with many individuals of the opposite gender for the sake of practice. There is no nudity, nor explicit sexual touching in the workshops. We are dedicated to the highest degree of safety, clarity, and integrity for all workshop participants.
What Others Are Saying
" Deeper awareness, transformed, and fully alive is how I feel after taking the intimacy and attraction workshop with Bella Lavey. She is a thoughtful, caring guide and her down to earth and welcoming spirit really set the tone throughout the whole workshop. I'm no stranger to taking and even leading some workshops: I have done a lot of work on personal growth and energy healing, and this workshop has had the most profound impact on me in such a short amount of time…I feel I'd be remiss if I didn't share a testimonial, as this is such deep and important work that we don't often get a chance to explore in our day to day interactions. Think of it as intimacy and relating to others on steroids while exploring deeper facets of yourself and your sexuality in a safe and nurturing container. -Victoria G. "