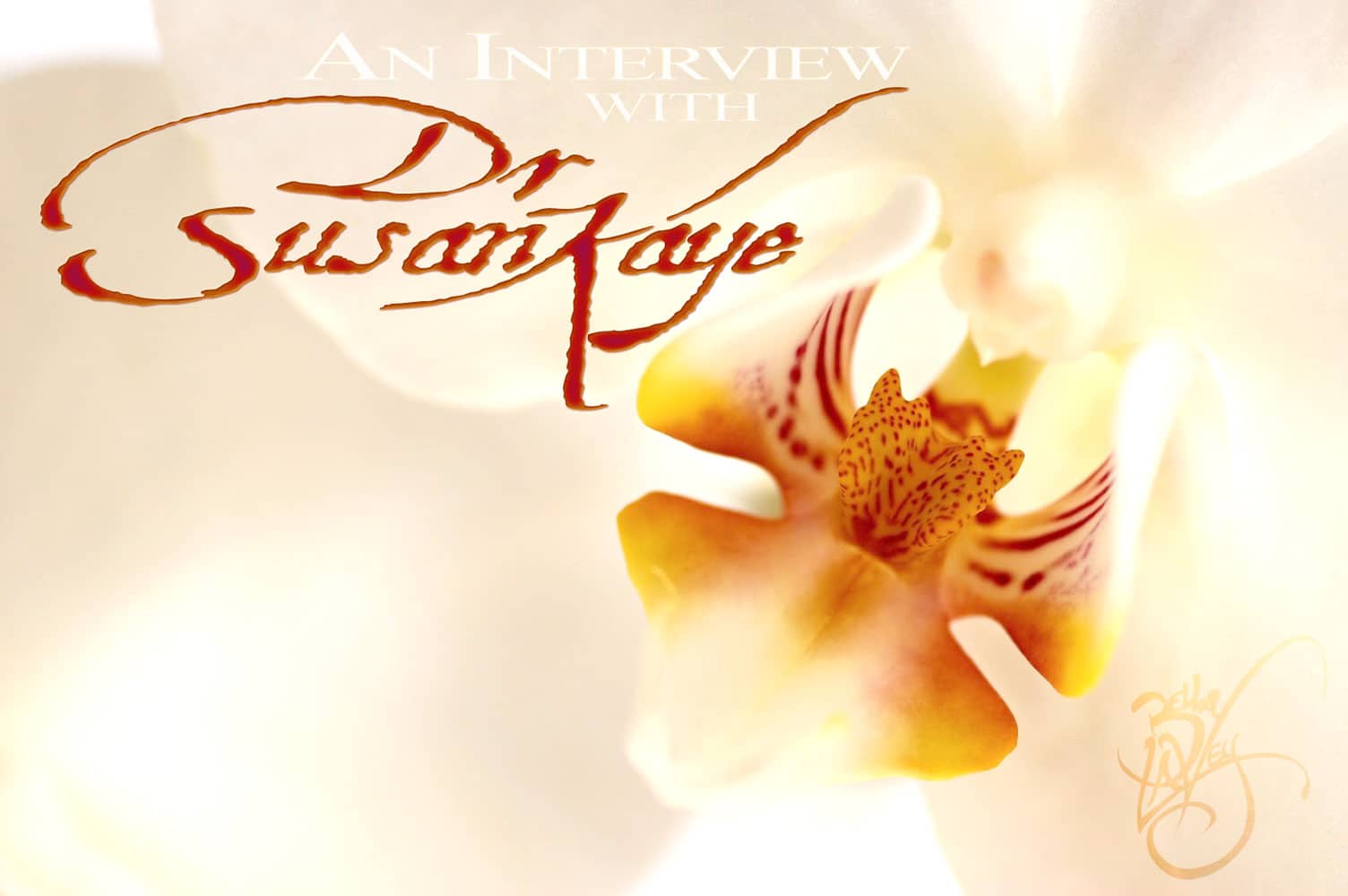 Following in the footsteps of Master and Johnson, in the vanguard of sex therapy is a woman with a mission. Meet Dr. Susan Kaye.
It was a pleasure and an honor to interview Dr. Susan Kaye, a Psychology Today verified sex educator, sex therapist, intimacy coach, and co-founder of the Institute for Mind Body Therapy.
Someday all people in need, including wounded warriors, sexual abuse survivors and those struggling with disabilities will have access to surrogate partner therapy in their town. Someday the value of therapeutic touch and sexual healing will be accepted in the mainstream. Someday we will honor our sexual healers, sex workers and sex educators. And that day will happen because of the relentless work of those like Dr. Susan Kaye.
BLV: Please tell us a little about yourself and how you got started in this line of work?
DrK: Back in the 80s, I was hungry to learn everything I could about bodywork and body-based modalities including massage, reflexology, Reiki, acupuncture and even Tantra. During this search, I was introduced to a therapeutic tool called sexual surrogacy. I worked directly with Bill Masters and Virginia Johnson at the Masters and Johnson's Clinic in the late 1980s. 
William Stayton, Ph.D. trained me as a surrogate. When I received my doctorate, I stopped working as a surrogate and began working as an assistant professor with Dr. Stayton in a program for social workers and psychologists at the University of Pennsylvania, which has now evolved into a masters and doctorate level sexuality program at Widener University. It is now the largest academic masters/doctorate program available in sex therapy and sex education in the country. 
BLV: What is Surrogate Partner Therapy?
DrK: Surrogate Partner Therapy is a new term for sexual surrogacy. Surrogate Partner Therapy is the more encompassing and professional title than Sexual Surrogacy. It's much more than simply working with a substitute partner for the experience of a sexual encounter. 
It brings psychologists and neck-up therapists together to work alongside body workers doing neck-down therapy. The Institute for Mind Body Therapy is the synergy of these two fields for total wellness. This is a triadic model that was started with Masters and Johnson. Currently, the IMBT is the only institution that certifies bodywork practitioners of all modalities to work in this specific, somatic art expanded triadic model. Breathwork coaches, cuddle coaches, mindfulness trainers, Tantra practitioners, massage therapists, sexological bodyworkers, sacred intimates and even dating coaches, just to name a few of the somatic arts certifications we train alongside of the surrogates to learn how to take a client from very basic healthy, positive body connection to the deeper work of sharing emotions, feelings, needs, wants and desires sensually and sexually.
BLV: Who needs surrogate partner therapy and how do they find one? Can anyone in the U.S. find a surrogate partner or is this only available in specific states?
DrK: Our clients come from a wide range of social and sexual concerns, from shyness to sexual abuse survivors to adult virgins. You can read more about the clients and their stories in my dissertation:  Surrogate Coaching.  
Surrogates are located throughout the states. There are also many folks using the term Surrogate Partner.   Currently the most trustworthy resources are International Professional Surrogate Association,  Tara Livingston's site, and in Miami, Marilyn Volker,  also, Goddess Lily and of course our site.
BLV: What types of people come through your training? Do they need specific credentials? 
DrK: When folks ask me,  "What do I need to have as prerequisites to be eligible for training?" my answer is: "You need to have that thing I can't teach you."  Those who understand this statement are those who I am seeking.  And of course, having certifications, trainings in the somatic healing arts, such as massage, Tantra, Shiatsu, Reiki, etc. are certainly helpful in grasping the hands-on training part of their certification.
BLV: There are studies upon studies that show humans need touch and connection. Do you see surrogate partner therapy changing the way the public views sex work? Do you foresee changes in our laws in the near future? 
DrK: In mainstream America we have strayed so far from the studies upon studies that prove the need for human touch and connection. We have gone to the opposite extreme that it is more acceptable to do violence to the body than to pleasure it. We fear touch of children by teachers and caregivers will lead to sexual abuse and we experience touch from professionals through latex gloves because touch means disease. We connect through technology, accepting the lack of human touch and the depth of feelings and emotion.
In this extreme I believe we will come back around to the need for human touch, and I have been saying that this younger generation needs us more now than ever before.  
Within the question of legal changes, I could see it occurring in the awareness of our Veterans.  American's hearts could be most potentially softened in giving permission to our wounded (both mentally and physically) vets.  I know of Wounded Warrior Programs, which incorporate hands-on healing practices, which have included Surrogate Partners.
BLV: Can you please give my readers a couple of examples of how this work has impacted and changed a few of your clients' lives.
DrK: Again, I refer you to my dissertation found on the site: SacredSexDoc.com.  I also refer you to the book: Sex is the Least of It by  Dr. Tova Feder. Surrogates have attended weddings and have had babies named after them because without this work those blessings may never have happened.
BLV: How can we help change the public perception of sex work as a viable and necessary profession?
DrK: Educate yourself and then with calm conviction, educate those before you.  
I attended a workshop in Washington, D.C. by a Government Staffer.  This was his advice.  Gain audience with the local representatives, educate them and share your concerns. Send letters to politicians in your state and federal districts and attempt to gain an appointment to sit with them regarding your concerns and convictions. Continue to do the work in love and not fear.  There is strength in numbers.
To learn more about surrogate partner therapy please go to The Institute for Mind Body Therapy.  Or email Susan direct: drsusankaye@gmail.com